At the heart of Christian faith is the belief in God, who communicates with people. God calls every human person into a loving relationship and as with every relationship; our relationship with God can only grow through communication. Prayer is the way in which we engage in communication with God.
Please help your child to learn these prayers which we regularly say in school. It would be wonderful if as a family you could pray some of these at home, particularly on a weekend and during school holidays.
We also incorporate traditional prayers into our reflections and collective worships, such as: The Our Father, The Hail Mary and The Glory Be.
These prayers are also said at key points in the liturgical year. For example, during the months of May and October, we encourage everyone to pray the Holy Rosary more often.
All children and staff take part in daily collective worship, where they prayer together as either a whole  school, key stage or class.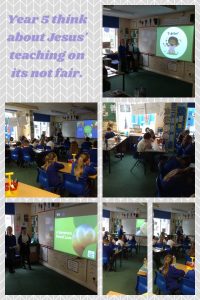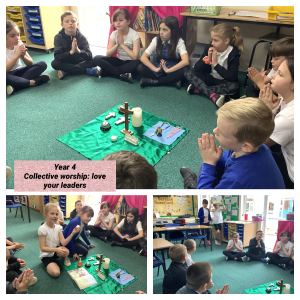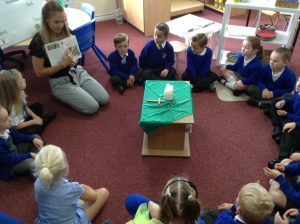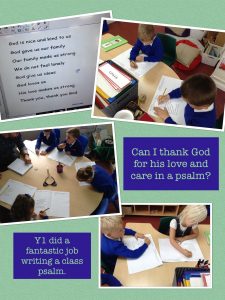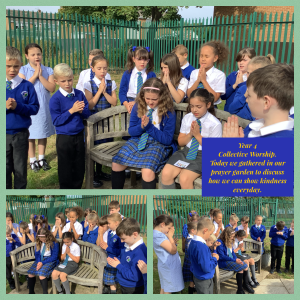 .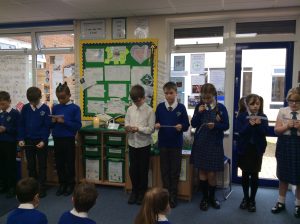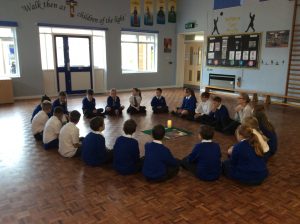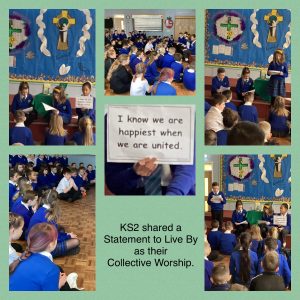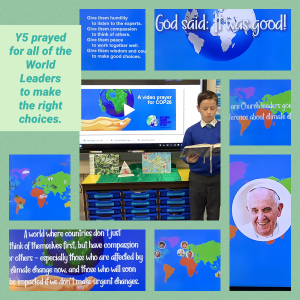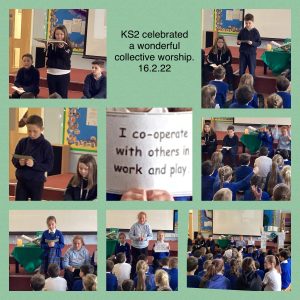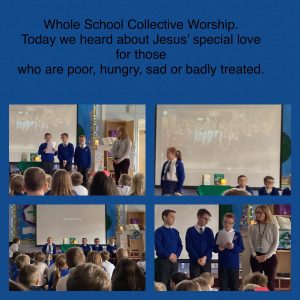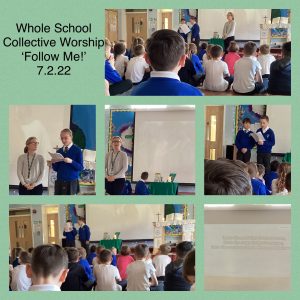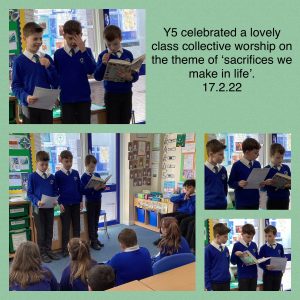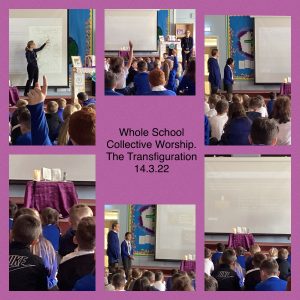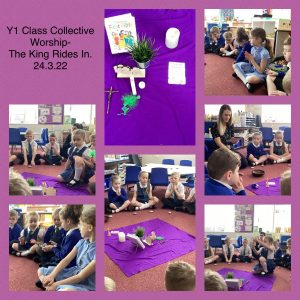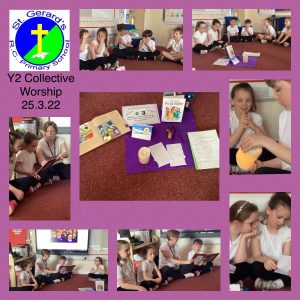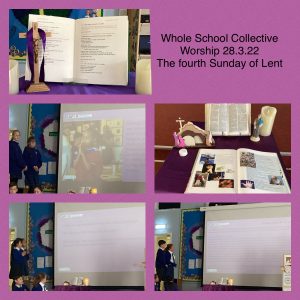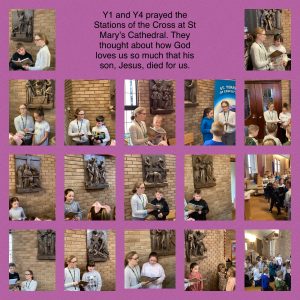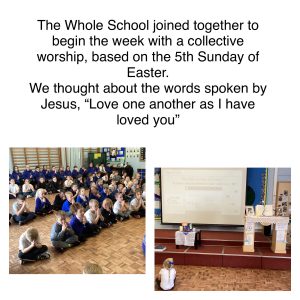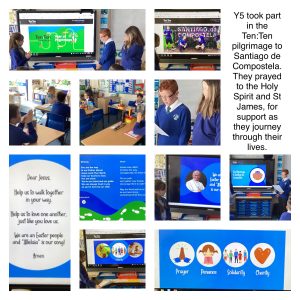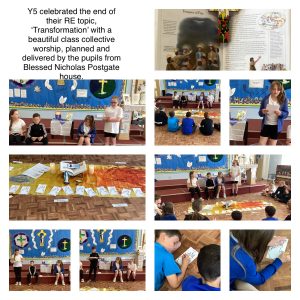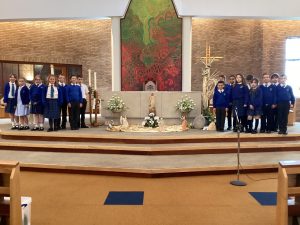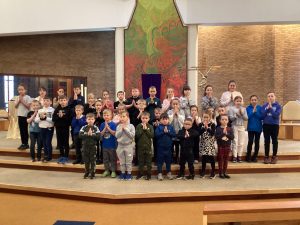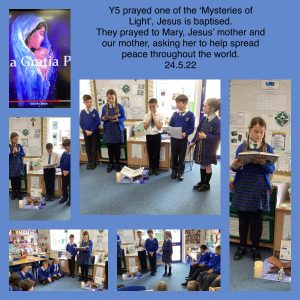 Collective worship also takes place on a lunch time in the prayer room. Members of the Chaplaincy group organise, plan and deliver these. Children are invited to drop into these worships/liturgies whenever they want. This year the Chaplaincy group have also helped run the CAFOD club, they have linked this to some lunchtime collective worship.
Th Chaplaincy group invite other pupils to pray, some intentions/themes this year have been: the Holy Rosary in October and May, prayers for all those who have died in November, prayers around the crib in December and the Stations of the Cross in March/April.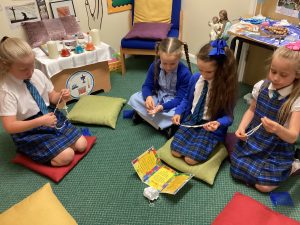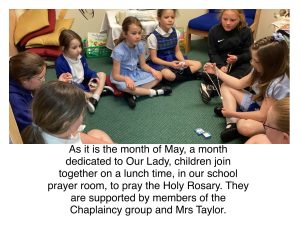 Daily Prayers
SIGN OF THE CROSS
In the Name of the Father, and of the Son, and of the Holy Spirit,
Amen.
SIGN OF THE CROSS – FOUNDATION STAGE
(To say a combination of both)
From my head to my heart, from my shoulder to my shoulder, I believe in God my Father.
 School Prayer
Heavenly Father,
We thank you for our lovely school.
We thank you for all of the people in it.
Watch over us, as we work and play together.
Help us to always make the right choices,
by being kind and considerate to all.
We ask this through Jesus our friend.
Amen
MORNING OFFERING – WHOLE SCHOOL
Oh my God I give to you,
all that I think, and say, and do.
All my work, and all my happy play,
I will give to you today,
Amen.
GRACE BEFORE MEALS
Bless us O Lord as we sit together,
Bless the food we eat today,
Bless the hands that make the food,
Bless us O Lord,
Amen
END OF DAY PRAYER
Heavenly father, I've come to say, thank you for your love today.
Thank you for my family and all the friends you give to me.
Guard me in the dark of night and in the morning send your light.
Amen