Mental Health and Well-being
We all have mental health, just like we all have physical health. It's about how we think, feel and act. Sometimes we feel well, and sometimes we don't. When our mental health is good, we feel motivated and able to take on challenges and new experiences. But when our mental health is not so good, we can find it much harder to cope.
At St Gerard's, we take mental health and well-being very seriously. Wellbeing and mental health in our pupils, staff and parents are at the forefront of our school's vision of leading a mentally healthy school.
We are committed to supporting the emotional health and wellbeing of our pupils and staff. We know that everyone experiences life challenges that can make us vulnerable and at times, anyone may need additional emotional support. We take the view that positive mental health is everybody's business and that we all have a role to play.
 We want to provide an effective and enjoyable teaching and learning environment, where children and young people flourish.  We aim to promote the mental and physical health and emotional well-being for our staff, parents and pupils. Well-being is at the forefront of the school's curriculum and promoting good mental health is a priority 
Mrs Coe is our Designated Mental Health Leader.
Miss Hogarth is our Deputy Mental Health Leader.
Mrs Parkinson ably supports both members of staff in their role.
At St Gerard's we:
help children to understand their emotions and feelings better
help children feel comfortable sharing any concerns or worries
help children socially to form and maintain relationships
promote self-esteem and ensure children know that they count
encourage children to be confident and 'dare to be different'
help children to develop emotional resilience and to manage setbacks.
We offer different levels of support:
Universal Support – To meet the needs of all our pupils through our overall ethos and our wider curriculum. For instance, developing resilience for all.
Additional support – For those who may have short-term needs and those who may have been made vulnerable by life experiences.
Targeted support – For pupils who need more differentiated support and resources or specific targeted interventions such as wellbeing groups or personal mentors.
Support Agencies
HeadStart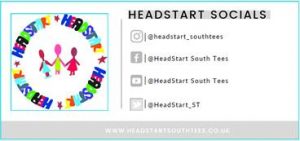 HeadStart is a long term programme (7+ years from 2016)funded by the National Lottery Community Fund trialling a broad range of initiatives for improving resilience and emotional well-being in 10-16 year olds in order to:
improve emotional well-being
improve engagement in school and academic attainment,
reduce the onset of diagnosable mental health disorders
reduce engagement in 'risky' behaviour.
We will soon be training a group of our children to be 'Headstarters' and their job will be to help promote good mental-health and wellbeing across the school.
Young Minds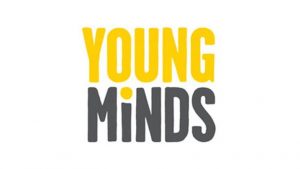 The Bungalow Partnership
The Bungalow Partnership is a Teesside based Charity supporting the Emotional Wellbeing of local children, young people and families.  They do this by providing parenting, mentoring and therapeutic support aimed at improving the emotional wellbeing of local people and supporting families to enjoy positive relationships with each other. The therapists within The Bungalow Partnership have a wide range of experience and specialisms.  They work across Tees Valley supporting children and families impacted by loss, divorce and separation, bereavement, autism, attachment/ relational difficulties, those displaying behavioural or emotional responses to their environment, those who have been displaced from their own country of origin, those impacted by trauma, those with poor communication skills, families impacted by domestic violence, physical abuse, sexual abuse and/or sexually harmful behaviours.