Breakfast & After School Club
Breakfast Club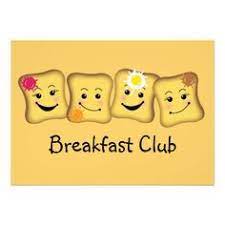 If you start work early, why not use our fantastic Breakfast Club? It is ideal for those people who need childcare prior to school opening hours.
Our Breakfast Club is full of fun and exciting activities which vary on a daily basis. These include a variety of fun games, art and craft activities and use of the school technology. The children can choose from a variety of cereals or toast which will set them up for a full day of learning. When the school bell rings, the leaders take the children to their classroom to begin their school day.
Hours: 7.40am – 8.40am
Price: £3.00 per hour
No booking required
Please contact Gillian Poole via the school office for any further details.
After School Club
After School Club is perfect for those parents that may finish work later than the end of the school day or for any one off occasions where you might need quick, affordable and easy childcare.
The children are always busy having fun after School with a wide range of fun and exciting activities!
Hours: 3.00pm – 5.45pm
Price: £3.00 per hour per child between 3.00pm and 5.00pm – £2.00 between 5 and 5.45pm
BOOKING REQUIRED
After School Club is very popular -you must book your child into the club by contacting the school office.